I began using Bloglines round about the time I started blogging at Staufenberger, sometime late in '05 (perhaps this is blogging like it's 2004+1. Does that count, Ben?).
And - despite the odd fling with the likes of Netvibes and Google Reader - I've been with Bloglines ever since. Yeah, I know. I'm a creature of habit. But it looks like I'll finally have to join the rest of the world on Google Reader because Bloglines' owners, ask.com, have decided to wind down the service.
That's the theory, at least. Ask.com keep extending the drop-deadline, but I suspect that they really will turn it off sometime soon. So as a little farewell to my trusted RSS reader, here are some highlights and oddities amongst all the "keep as new" posts I've accumulated over the years.


1. From Acejet170:
On 23 April 2007, The World As We Know It, some lovely photos of The Reader's Digest Great World Atlas. I particularly liked this because we used to have one when I was a kid.
Richard has an unwaivering eye for fine graphic design, old and new. So much so that he's even managed to make bog standard typepad look good.


2. From Pixar artist, Alex Woo:
On March 18, 2008, Analysis of a shot - All The President's Men, an illuminating dissection of, er, a single shot from All the President's Men.
Alex's blog is great for a peak behind the curtain of the Pixar machine (there's also an interview with him here, at The Art of The Title), mostly as a reminder, via his regular gesture drawing classes, that it's not all about CGI and an absence of 'proper' drawing.
See also a thoughtful analysis of the TV trailer for Revolutionary Road.


3. From Decision Science News: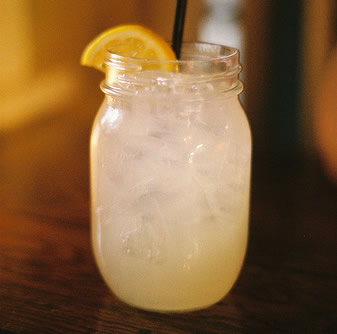 On May 30 2008, How lemonade changes the decision made. Strictly speaking, it talks about how reduced blood glucose levels influences people's ability to make decisions. But lemonade (which is high in sugar) makes a better soundbite than high blood sugar levels changes the decision made.
The blog is aimed at academics, so often it's about the next symposium on the lecture circuit or a call for papers to some learned journal. But in between the goings on of academia, there's the occasional nugget like this.  
(Love the accompanying pic, too. Reminds me of the beer glasses chez Faris).


4. From Hitwise Intelligence (Heather Hopkins):
On August 9th 2006, Second Life Visits Double in Two Months. I couldn't resist this window into the insanity of the hoopla surrounding Second Life.
Coincidentally, I'm currently - and rather belatedly - reading the 2008 edition of Wikinomics. Even in this updated version, it devotes a large chunk of a chapter to describing, somewhat admiringly, the vibrant, self-organising communities in Second Life. A couple of years is a long time on the interwebs.


5. From radio's James Cridland,
On July 4th, 2007: Radio's main strength: portability, a rumination on Alan Johnston's release and the fact that his kidnappers gave him a radio to listen to while in captivity.
I got out of the habit of reading James' blog but I'm going to get back into it becasue he always has something interesting or illuminating to say about radio or the internet or beer or radio.
**** UPDATE ****
This just in from ask.com/bloglines towers:
"We're happy to announce that Ask.com has entered into an agreement with MerchantCircle to keep Bloglines up and running! That means your news feeds will remain available (with your same password) indefinitely."
Another stay of execution. This time permanently, apparently. So I don't need to join the 21st century after all.